The Naturalists Vol. 2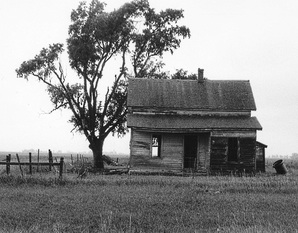 Gripped by a spiritual call, John Hayman found the land of his dreams. The land tested him but he learned to live with it and survived to foster a land ethic.
In the second volume of The Naturalists, the new era of John's three sons unfolds and they are as diverse as the land. The youngest, Henry, focuses on what his father dreamed about: a peaceful land covered with grass and marshes. As more people settle the area, Henry faces changing land use that gives little thought to the effects. His life is not without personal heartaches and devastating emotional discoveries.
Over the first half of the 20th century, he and his youngest son, Jacob, follow the path recorded in
journals that have become the focus for future Hayman naturalists. A deep family unrest threatens to forever change the Haymans and the land on which they thrive. Out of this turmoil, Jacob emerges to face the trying task of altering the path that threatens the Rainwater Basin and his family.
Will Jacob's son inherit a tranquil path to the 21st Century?

"He who knows what sweets and virtues are in the ground, the waters, the plants, the heavens, and how to come at these enchantments, is the rich and royal man."
- Ralph Waldo Emerson (1803-1882), Essays, Second Series, 1844

The Naturalists
A Historical Novel
of the
Hayman Family

Volume 2

New Light

1900 – 1909 The Search

1910 – 1919 Losses

1920 – 1929 The Breakup

1930 – 1939 Survival

1940 – 1949 Challenges

Decimation

Excerpt from
New Light

The next morning, I head for a visit with Mr. and Mrs. Armstead after my wine headache fades. Winnie answers on my first knock. The soft April breeze carries a hint of rain, which the weather service predicts for late afternoon.
"C'mon in," she says, while holding open the screen door, "I've been expecting you since our visit with the paper's editor."
I step into the old-fashioned living room. Walter sits in a rocker-recliner, watching a game show. His eyes drift toward me and back to the TV. Winnie points to the chair next to Walter.
"Would you like coffee or tea?"
I glance at the TV. "Coffee's good."
She disappears into the kitchen. My decision to visit with Walter proves a smart move, for he appears alert, at least mildly alert.
"Here you are." Winnie hands me a ceramic mug full to the brim.
"Thanks."
The sound of my voice near to his ear makes Walter look at me. A hint of recognition shows in his watery eyes.
"Gotta be a Hayman," he gurgles. A cough erupts from deep in his chest.
Winnie steps over to help him with the second spasm.
His eyes come clear. "Damned if it ain't … Chance Hayman." He glances at the mug I hold, and motions Winnie to fetch one for him.
"Mornin', Walter," I say as Winnie seats herself near Walter's side.
He takes the mug, slurps, and looks back at me. "Shut off that damn TV. It's nothin' but nonsense."
A loose screen rattles and draws my focus away from him. My last visit occurred three years past. I came to see Walt's grandchild, with whom I graduated.
"You come to see me 'bout your grandpa's hidden treasure books?" He winks at Winnie.
I grin at him, and the smug smile vanishes.
"Well, I learned 'bout them books from one of the McFarlands or maybe the Whitlocks," he frowns, "had to think a moment." He stifles a phlegm-filled cough and moves on. "You own land with a skeeter hole and Kansas-limestone bunkhouses, don't ya?"
"You're asking about our hunting preserve?" I know Walter detests the marshes. He feels it takes farm ground off the tax rolls.
He sips the coffee. An ornery twitch crosses his lips and quickly fades. "Yeah, I guess that's what it is … if you say so."
For a second, Winnie's posture becomes stiff-backed. "Walt, don't get nasty. Chance came to visit about what you might know."
Walter reaches over and pats her leg. "Fresh information of the Hayman past should liven up your church circle."
"What about the limestone bunkhouse?" I ask.
"It's good-sized, no? It's got a wood floor?" He smiles at my nod. "You might look under the floorboards for some old storage cases."
"I'll do that … soon as I get a chance, thank you."
"That why they called you Chance, eh?" Walter rattles out a cough. He hands the mug to Winnie. "Your granddaddy, he had two brothers that were interesting." His eyes lose the luster.
Winnie helps him recline the chair. "You're lucky, it was one of the few moments he's been clear."
"Thanks, Winnie." I stroll back to the pickup and wonder about my grandfather Henry and his two brothers—Calvin and Joseph.


Chapter 1

MEADOWLARKS SIGNALED THE BEGINNING OF a sunny, late April day across Fillmore County. Recent rains increased the water level in the Hayman marsh, which meant more waterfowl would remain, and good fall hunting would result.
Henry sat astride his chestnut quarter horse with the flaxen mane and tail, enjoying the humus marsh odor that washed over him. Muskrat, heron, and other wildlife appeared throughout the wetland acreage in numbers not seen for many years. A vast expanse of open water stretched across the marsh, a welcome sight after the dry years in the 1890s. His hands rested on the saddle horn while he gazed at the distant buggy and the driver, remembering the wonderful perfume that lingered after her overnight stay. Under a bright blue sky, dormant memories seeped from his subconscious.

Two decades had passed since Henry's brother Calvin moved to Lincoln shortly before their mother's disappearance in 1881. Calvin agreed to return to Fillmore County because Morris McFarland, John Hayman's longtime business partner, died the spring of 1894, and John's health began to decline.
Calvin and his wife, Ruth, settled into a modest home several miles south of the Hayman marsh. By late 1895, Ruth pleaded with her husband to return to Lincoln, but Calvin prevailed. He convinced her to stay, for the farm investments would bring them a better lifestyle. To keep her happy, he promised to send a letter to his brother Joseph, asking him to return to the farm.
On receiving the letter from Calvin, Pastor Joseph Hayman gave much thought of a return to the marsh country. The memory of the home marshes and Fillmore County tugged at his heart. He did not want to leave his northeast Indiana congregation and senior pastor, and he agonized over his decision. The written response evoked his love for the Nebraska country and brothers, but he declined.
After John moved to town, Calvin and his wife agreed to occupy the sturdy house except for spring and fall. John and his friend Hannah Abernathy cared for the house whenever Calvin spent extended time in Lincoln with Ruth and her family.
Henry returned to the Rainwater Basin in 1897 to help Calvin and settled in an old, one-bedroom house overlooking a large marsh northwest of Sutton. On his arrival, Henry had agreed to manage the pasture and prairie-hay business.
Before his father's death, Henry spent every spring and fall at the Hayman marsh entertaining nature enthusiasts and hunters. This specialty, for which he became known, would last until his death.
In spring of 1898, Hannah introduced Henry to a friend from Colorado who came for an extended visit. He spent hours with her at the small house and at Hannah's place. The companionship made him ponder his future about marriage, children, and the family business. During that time, Calvin kept Henry abreast of his negotiations with Rachel Hobbs Whitlock to sell her interests in the McFarland-Hayman Corporation.

Henry shook away the memories and dismounted. The chestnut wandered to a bright-green grass patch and clipped the plants at will. Henry packed his pipe with the tobacco his father grew. The aromatic smoke evoked a memory of the winter before John's death. He had stood on this very spot and stared at the snow-covered wetland, watching coyotes and fox search for food.
The evening of that cold day, in front of the limestone fireplace, Henry reminisced with his father. The bittersweet conversation covered their time together after Maggie disappeared, and before he left for college. He talked about his education at Yale and Cornell University but said nothing of his personal life with a radiant female.
John, always the good listener, picked up on his son's avoidance of a sensitive subject, he did not probe for further information. Henry, his favored son, would eventually find his way with the right woman.
Henry loved the prairie and marshes, and John figured he would be the one to take charge of the Hayman land. Calvin's business insight would help, for the present, but John knew this son would not carry on with love of this land. And Joseph, his kind, loving son, would serve his God rather than the land.